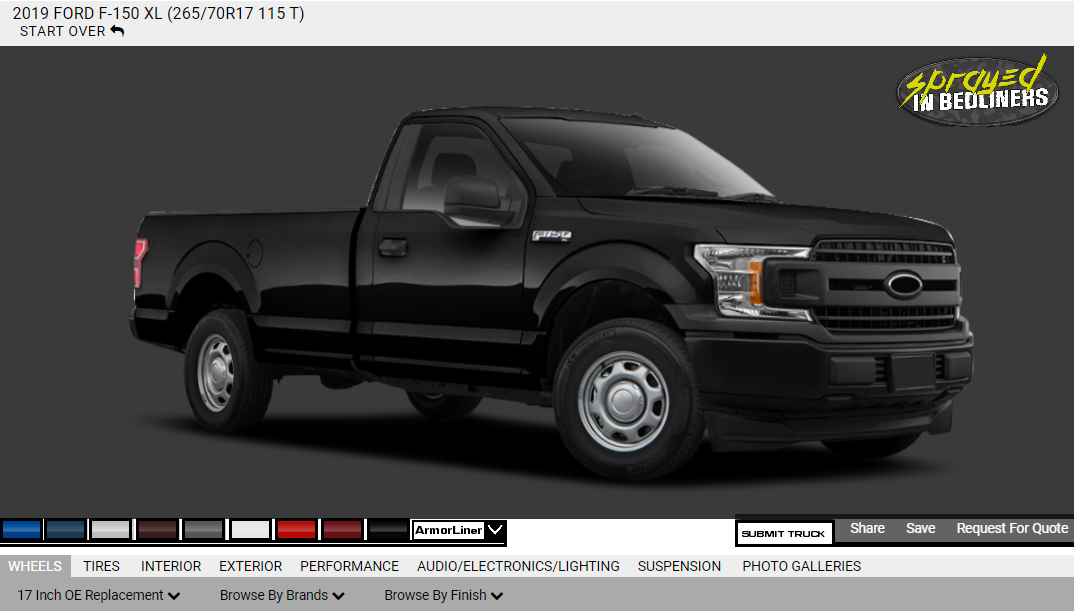 Visualize A Bedliner: Submit Your Vehicle To The Bedliner Visualizer
Choosing a bed liner for your truck bed
Rust spots will develop if you scratch the stock liner or allow water to sit underneath it. Do you beat the hell out of your truck bed? Your truck deserves better….why not give it what it deserves?
Give your truck that extra protection so you aren't kicking yourself for not taking care of it down the road when you have rust and scratches covering the bed.
Bedliners are the solution!
Today we will discuss which bed liner to get for your truck.
Get your truck ready for the new season
What type of bed liner should you use in your truck?
There are four types of bed liners: spray-on, drop-in and mat. Depending on the materials you have available and your budget, which one you choose will determine what you need. Let's take a closer at each one to determine which one you should get.
Drop-In Bed Liner
All new trucks come with a drop in bedliner. These bedliners are made from plastic and can be molded to fit specific truck models. They are very shock-resistant. They are usually around $180 and affordable. This is an excellent option if you work in construction or any other field that requires you to load your truck with loose materials.
Sprayed In Bed Liners
Sprayed In liners can be customized to any color or texture.  A professional spray-in liner installation costs around $400 to $600. This is a great choice if you need to transport chemicals, paints or other liquids. There is no way for the liquids to get trapped.
Bed Rug Liner
Bed rugs can be thought of as drop-in liners. They can be molded to fit your vehicle. They don't require drilling and won't scratch your truck bed. It is easy to remove and clean the rug liner. This is a great option if you spend a lot time in your bed moving stuff around. These usually cost around $550.
Mat for Bed
If you have a tight budget and don't want your bed to move, then bed mats are a great option. These mats are made from recycled rubber and have great grip and shock absorption. They are also made of recycled rubber, making them very affordable. They are usually around $100. They won't fit snugly because rubber isn't able to mold. They also cover the floor of the bed, not the sides.
Still not sure which one to choose?
SprayedInBedliner.com is available to assist you. No matter what make or model of truck you own, our experts can help you decide which liner is best for you.
Submit a picture of your truck and we will show you a before and after of each option to help you make up your mind.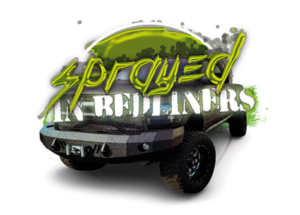 SUBMIT YOUR VEHICLE IMAGE